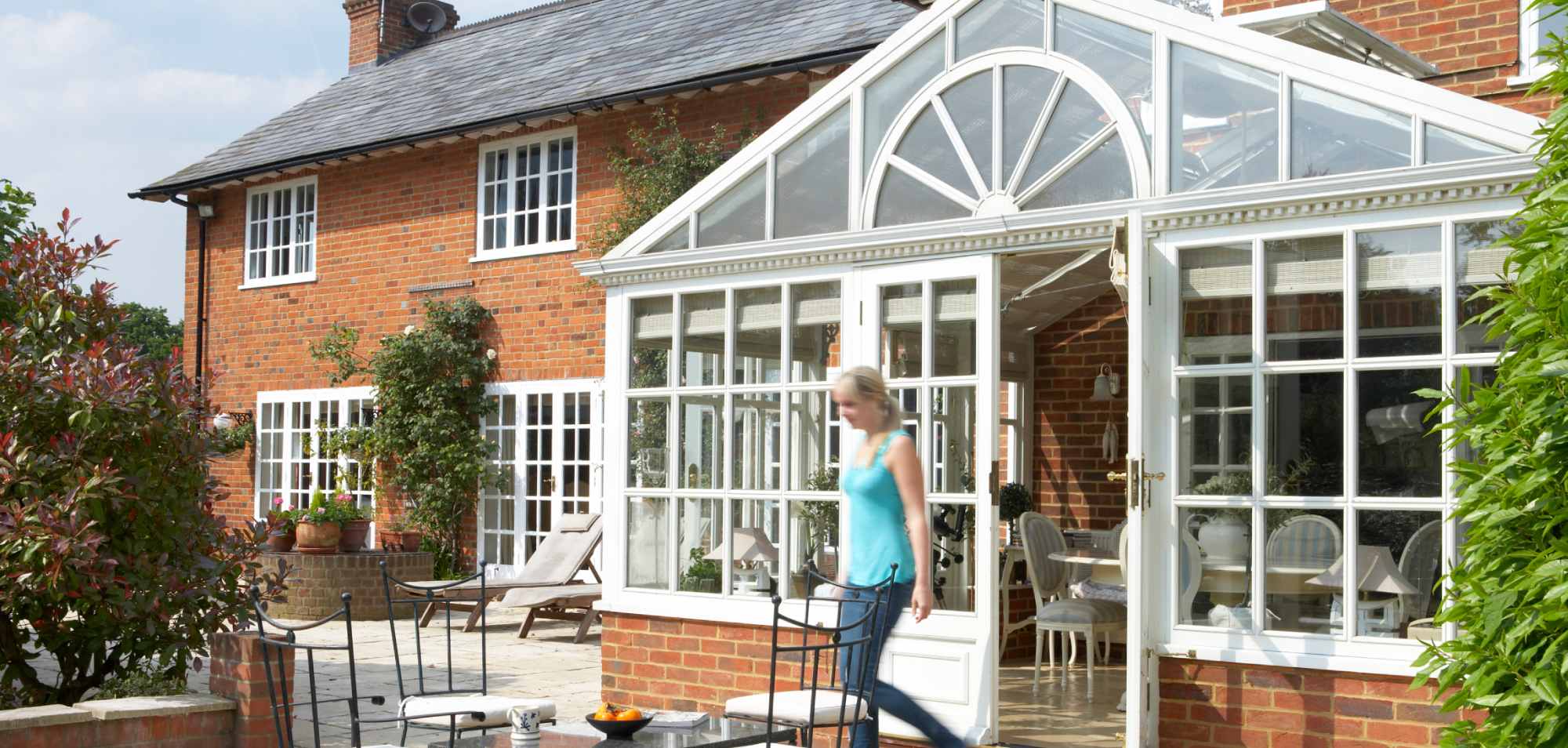 3m x 4m £15,599 fully fitted
from Cold Busters South Wales
Affordable Orangeries
Why Choose Cold Busters for your Orangery?
We're a family run company with a over 20 years of experience in the industry.
We will design and fit your orangery to your custom specifications and requirements.
Design options to suit any budget.
Local Business - We're always on hand if you need us.
What are Orangeries and Why would you want one?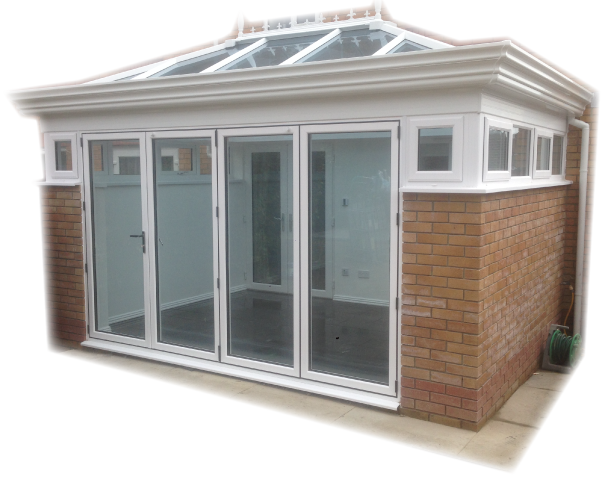 Orangeries date back to the 17th century and were used by people to protect their citrus trees from the harsh cold of winter.
The 21st century saw conservatories and orangeries becoming equally popular and they are used for very similar purposes. People have them both as an extension to their homes. They offer fantastic light and are generally a very nice addition to any home.
Orangeries and conservatories may carry out quite similar roles but the main difference is in the structure and architecture.
Conservatories are generally made from UPVC, and this does mean that they are very long lasting and are very durable against damp, mould or the weather in general. Conservatories can also be very energy efficient.
The difference with orangeries is that they are made from a mixture that consists of a stone/brick base. Next is the wooden framed structure that contains mounted glass panels. The roof design is very clever indeed as it is usually a roof lantern, which is nicely shaped to allow the maximum level of light to enter into the orangery.
So what's the difference?
Well they are both very similar structures, this much is true, and they both offer extra space. They both require a large amount of glazing which obviously allows light to enter and so making them nice and warm to stay in.
One of the main differences is the roof, in a conservatory the roof is directly connected to the side framing and begins to slope upwards. With an orangery the roof will have a flat roof element and the glazed lantern roof will be separate. There may also be other glazed roofs in the middle of the orangery too. Orangeries also have more brickwork piers and side walls than a conservatory has, although conservatories do have them too, but generally there are more in an orangery.
Inside the orangery the inside ceiling will usually have lots of lights fitted, which makes the whole area feel pleasant and homely, somewhere where you'll enjoy being in. Orangeries are perfect as an extension to your kitchen, lounge or in the garden itself, enabling you to have an awesome view out onto your patch.
With an orangery you will still be able to enjoy your extra space in the cold winter months, thanks to the easy to install lighting and because the flat roof will allow for greater insulation.
When you choose the perfect design for your orangery you will have a space that will look as if it has always been a part of your home. There are great modern designs and superb manufacturing techniques out there that will ensure you are getting exactly the right one for your requirements. With an orangery you are able to change the shape, size, timber species, frame types, decorative framing bars and also the colour. All of this will guarantee what you want is what you'll get. Orangeries are very flexible in how you want the design to be.
What about energy efficiency?
Orangeries are very energy efficient and in fact can be more energy efficient than your regular extension. The reason behind this is the fact they let in much more light and because of this extra light you're guaranteed warmth. This makes orangeries a very pleasant place to be.
If you want to be able to control the temperature all year round it is recommended that you have an optional roofing vent, which basically is a window that can be opened on the top of the roof pitch.
You also have the option of solar controlled glass which blocks quite a lot of the UV light and also the heat from the sun. Solar controlled glass is more for those orangeries that will be south facing, as there is the possibility of overheating, in the summer months.
Well hopefully we have answered your many questions about orangeries. As you can see they make a great addition to your house and garden, and will be a place you will enjoy spending quality time in.
If you have any more questions or would like some advice, please feel free to let us know.